Traveling is one of those spices of life kind of things that can really make a person's existence here on earth a lot better. This is even more true if they go to places that they dreamed they would never be able to go to, but now find that they have the opportunity to visit and enjoy the exotic opportunities that are available to them.
One of those places that many people find would be a lifelong dream to visit would be the Philippines, especially to visit Cebu. This island is located in the Philippines, and enjoys the benefits of having amazing waters that include the South China Sea and the Philippine Sea that surround it. It is a magnificent place to visit which offers a tropical climate and luscious waters that make for the perfect destination no matter who or how old you are. It is truly a fantastic place!
However, like any place that you would go to visit, there are important things that you need to consider before going there. Before you go to the island of Cebu, here are 10 travel tips you need to know.
1. Be Prepared for the Diversity
one of the things that you are going to love about the Philippines in general, is the fact that this island area has had many different cultures that have had an influence over it. The Spanish, the Japanese, the Americans, the Chinese, and indigenous people are just a few of the groups who have played a central role in the development of the Philippines as a nature.
What this tells you is that there are fantastic sites to visit that give you diversity that you would rarely find anywhere else on the planet. While you may find a great diversity in places like the United States, you would be hard-pressed to find such a diverse set of cultures in such a small island area. This is one thing that helps to make this island really stand out.
2. Be Prepared for Weather
one of the things that makes the Philippines so appealing to people is that from the months of April through October you can expect the temperatures to always be above 78° but not much hotter than 95°. This makes for the perfect climate to be able to enjoy your time outside, and even in the winter you will not find that the temperatures will dip much lower than 75°. It is truly a fantastic place to go where you can enjoy warm temperatures year-round.
However, you should be aware that this area will suffer tropical storms at times that can be a little scary. Plan your trip knowing that you could face some torrential rains at time, but there is no reason to be overly concerned. The fact of the matter is that the people know how to navigate the seasons and they will help you to feel safe and secure.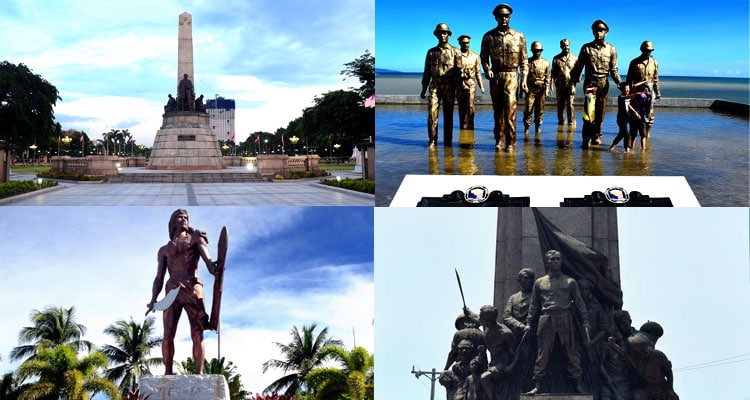 3. What a Great History
one of the things that makes the Philippines so fantastic, as mentioned before, was the diversity of culture. This means that there is great history the you will find on the island of Cebu as well. Here you will be able to visit basilicas and temples, see incredible museums, and be able to learn about some of the most significant events that the planet has seen. The Philippines may not get a lot of historical reference in your US history books, but don't believe that they don't have a sensational history that you would love to learn about.
4. Enjoy the Waters
when you have some of the most beautiful waters imaginable around you, you are going to want to take advantage of this. The mistake that many people make is that they choose to enjoy the sights and sounds of Cebu and that they will then squeeze in some time at the beach. If you are planning to be in this area for a week, at least two days should be spent enjoying the waters. There is a great amount of stuff to do here, including snorkeling, diving, fishing, and other activities that you will love to do. Even if you don't know how to do these activities there are great teachers who will show you how to scuba dive or how to dive. You want to give yourself the best opportunity to enjoy these activities.
5. The Food Is Amazing
because of the diversity in the history of the Philippines, you can be sure that you're going to taste some absolutely magnificent foods. You will find everything from Spanish rice to hamburgers and hotdogs. There are great curry dishes, and the seafood is absolutely to die for. Plan on putting on about 10 pounds while you are there, because you're going to be eating really well. What makes it even better is that the foods are really inexpensive. Ok, maybe 15 pounds.
6. Don't Be in a Hurry
most will tell you that you want to be prepared to enjoy every site to its absolute fullest, and that is true here on Cebu. The one thing that is going to keep you from being in a hurry is the fact that there is not a great deal of public transportation and the roads can be fairly narrow in many locations. This means that traffic will move slowly and will keep you from getting to places as quickly as you would like. Add time for things so you don't let your vacation be ruined by your frustration level.
7. Communication Is Easy
English is one of the languages that is quite common to the Philippines, as well as Spanish. This means that you should not have much of a challenge in being able to communicate with the local people of the country.
Communication isn't just about language though. There are three different cellular phone services that are on this island that are equipped to enable you to be able to make calls anywhere in the world without having the challenge of your cell phone communication being limited or nonexistent. You will also find that there are free Wi-Fi connections in virtually any hotel you will go to and is also available in many cafés and restaurants. If you don't really want to use your phone as much then you have an easy access to be able to use such programs as Skype to keep in touch.
8. They Love to Have You Stay
one of the most common things that occurs when people come to this island is that they are having the time of their life and realize that the amount of time they chose for their vacation simply isn't enough. It's as easy as pie to be able to extend your visa, and there are a few different locations on the island where you can go to get permission of the Bureau of Immigration to extend your passport for a longer period of time.
If you have the ability to be able to stay longer, they would love to have you stay. All you need to do is stop in one of these locations and have your passport photocopied and fill out a visa extension and you are all set.
9. Currency Exchange
the currency that is used on Cebu is the Philippine peso. The denominations for this currency are in 20s, 50s, 100s, 500s, and 1000s. If you need to exchange currency from that of your home country to the peso, this can be done in many different locations throughout the area. There are foreign currency exchanges at several banks or money changing stores that are available on the island.
You will also find that several ATM machines are available, giving you the opportunity to be able to withdraw money from your bank account, no matter where that is in the world, and receive the peso through the machine. Credit cards, such as MasterCard, Visa, and American Express are also accepted on the island. Be aware that the use of your credit card will require you to pay a 5% surcharge.
10. Make Sure You Have Fun
it was mentioned to you about ensuring that you plan to go to the beach within your schedule. As with any place that you visit the common mistake that people make is that they try to stuff as many things into their vacation as possible.
It is understandable that you would want to do this. You may never get back to Cebu again, and so it makes sense to try to get to see all the sites, taste all the foods, and enjoy all of the events that are occurring on the island. However, this can lead to you being exhausted and irritated, and ruin your vacation. Therefore, if given the choice see a few less things that enjoy the things that you are seeing more. Make your vacation something you will remember with great joy and not a time when you tried to overdo it.
Now: Are you ready to travel to Cebu City?Be Sure to Check Out Southpole Central Hotel before you visit Cebu City!
Comments
comments